AC-600AS – Auto Clean Series
Pacific's best selling model! Best-rated by consumers all these years, it is economical, durable, powerful suction with multiple functions, ultra quiet performance. Auto-clean function is activated by merely pressing the one-touch control and is completed in only 38 seconds. No additional cleaning is needed. No.1 choice to make your kitchen clean and quiet!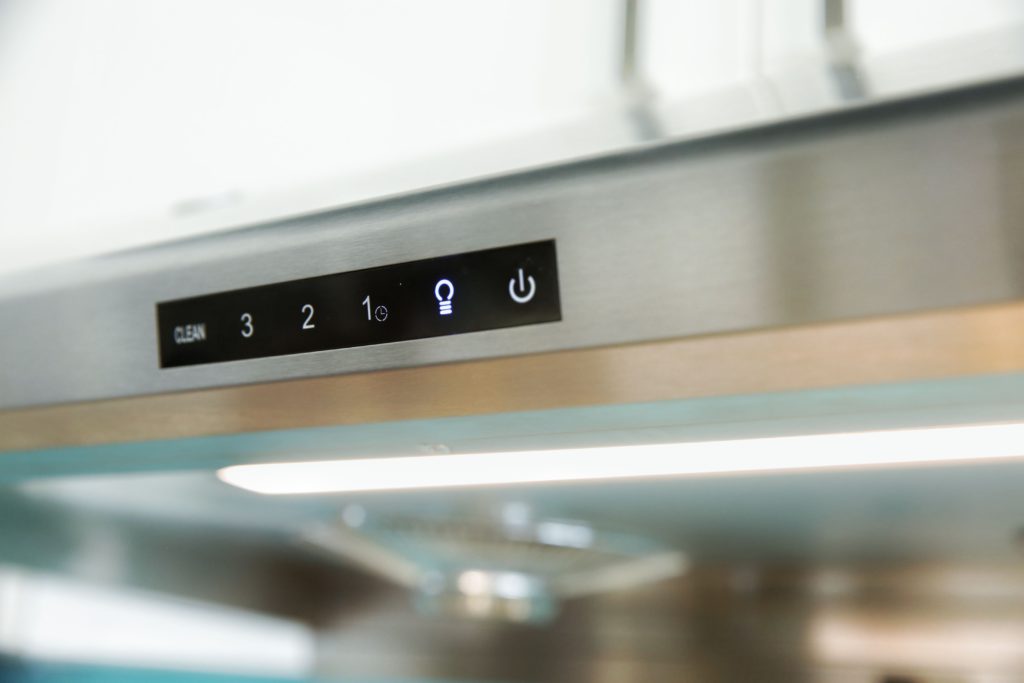 Auto Clean
Pacific's updated Auto Clean line is powerful, economical, and durable, with enhanced ventilation performance. An ultra-quiet range hood with 2 speeds. Auto Clean is designed to handle all types of oil-based, high-fume cooking. Keep your kitchen spotless with this stress-free, self-cleaning range stove vent.
Features
Powerful Yet Quiet Suction
The unique S-Shape Venting System and turbine blower generate powerful suction and optimal CFM (900+). Enjoy ultra-quiet suction with your ventilation hood's adjustable 2-speed operation. Choose between the low fan and high-speed options.
---
AutoClean Makes Life Easy
Simply add the liquid cleaner and press the Auto Clean function key. The high-speed spinning blower blades then distribute the cleaner onto the internal housing of the hood, degreasing and flushing unwanted residue into an easy-to-clean residue cup.
---
Delayed Shutoff Option
Delay the shutoff after cooking, to eliminate any remaining steam, smoke, and cooking odors before it shuts off automatically.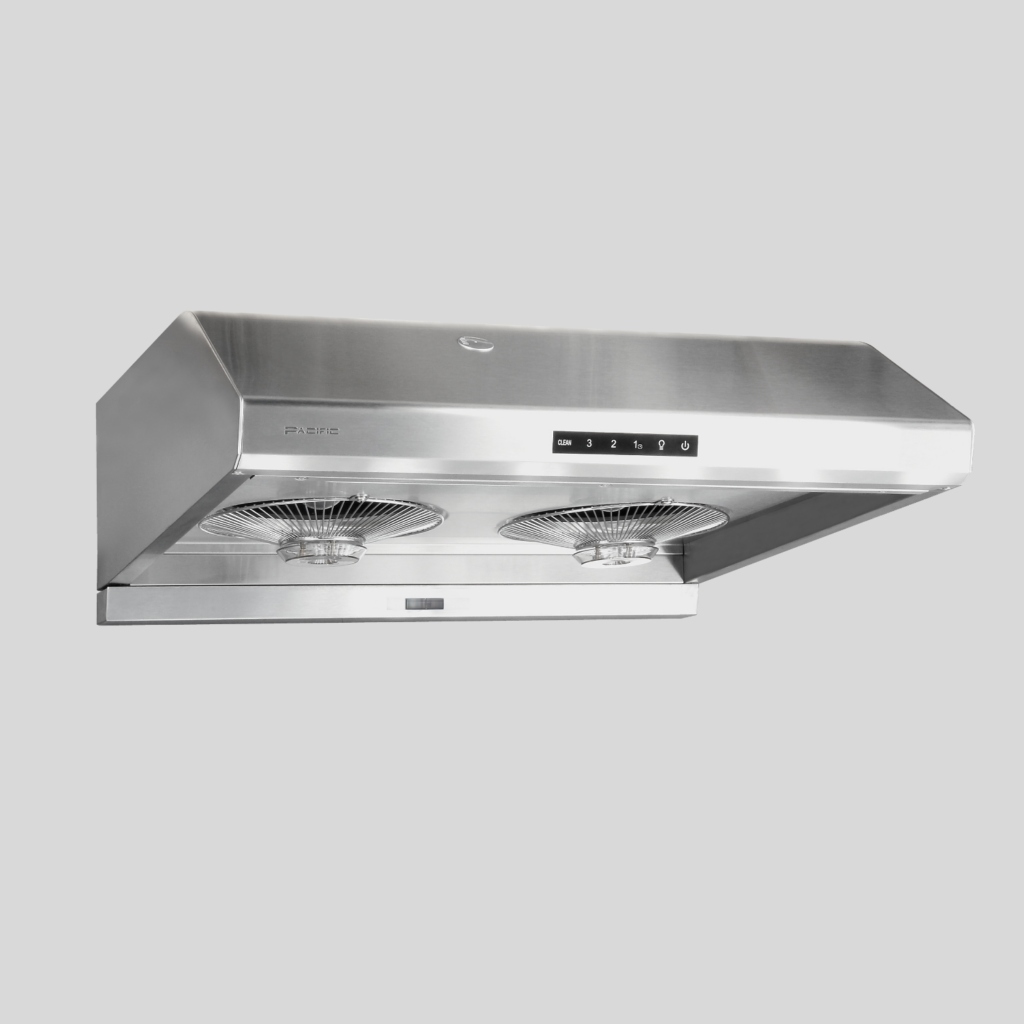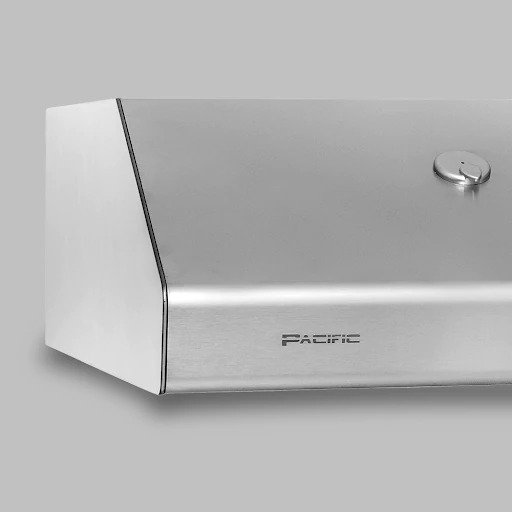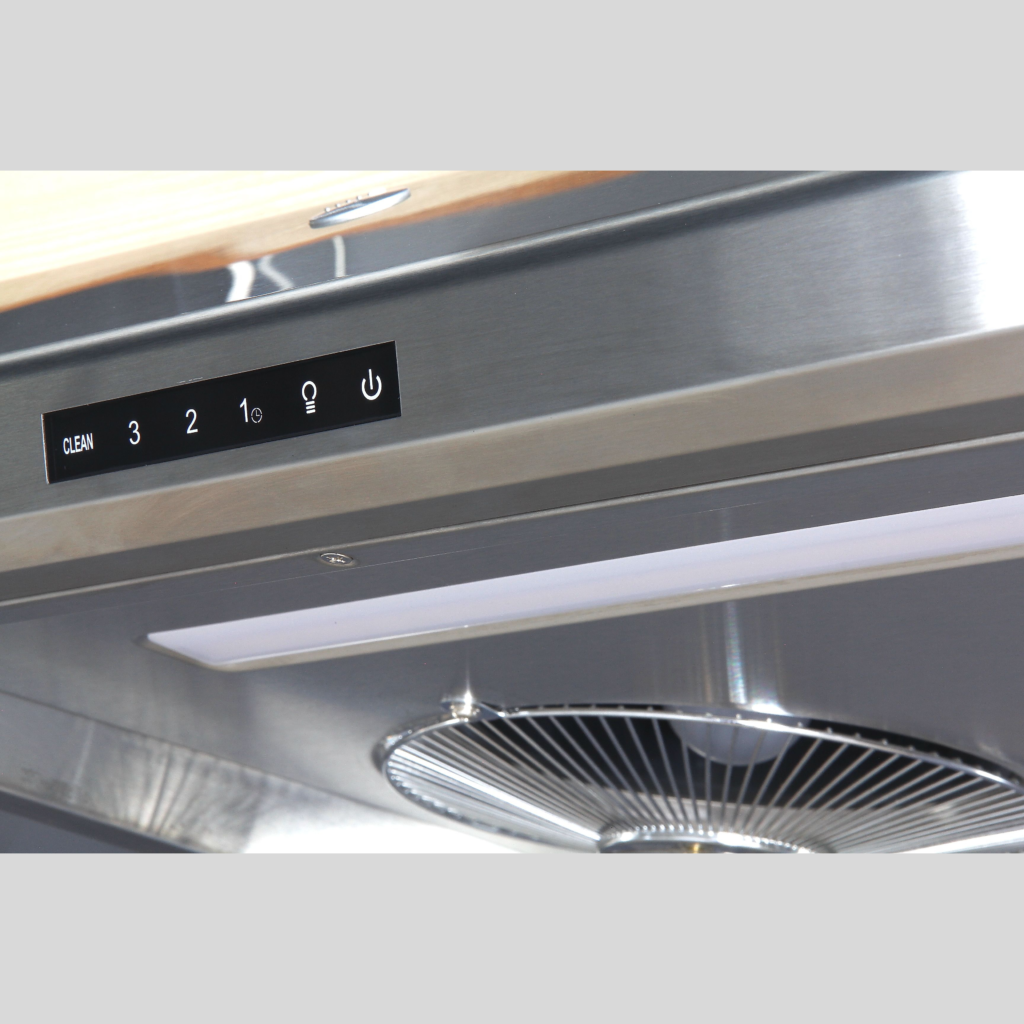 – One-touch automatic internal cleaning function
(in 38 seconds)
– Delayed shutoff button
– Automatic cleaning reminder after 30 hours of fan usage
– One touch on/off button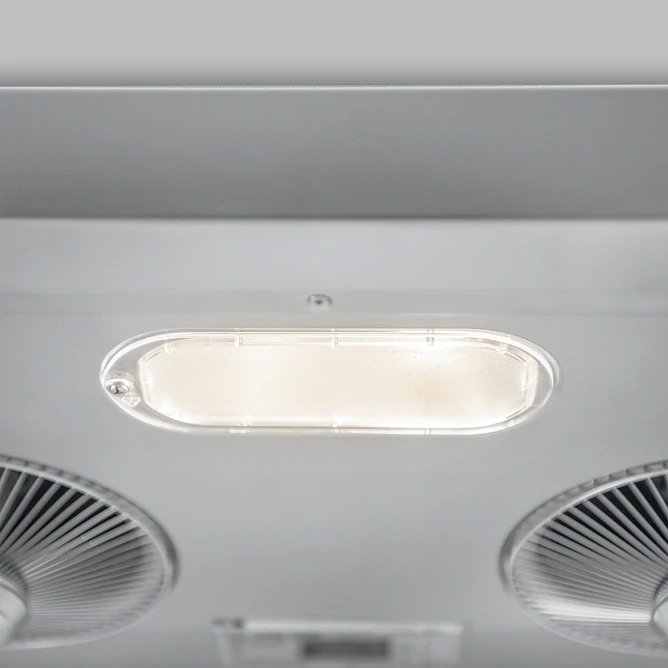 HD LED light strip with bright and dim modes.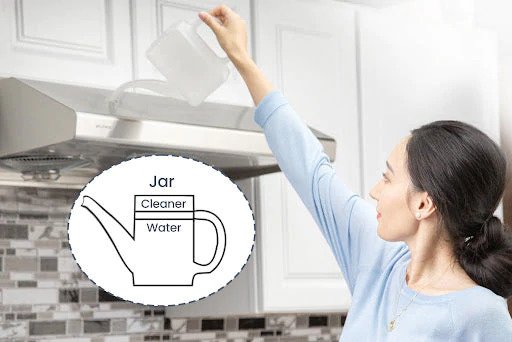 CLEANING TIPS
– Mix liquid cleaner and water in the provided jar.
– Follow the ration marked on the jar.
– Add 1 jar of the cleaner and water mixture to the hood each time, and not overfill.
– Press the "Auto Clean" button and finish the self-cleaning process in just 38 seconds.
– If you cook daily, we suggest steam cleaning 2x a week.
– After each cleaning, pour out the water in the cup.
Additional information
| | |
| --- | --- |
| Weight | 16 kg |
| Dimensions | 67 × 24 × 66 cm |
| Model | AC-600AS |
| Size (mm) | 598.2(W) * 560(D)* 205.1(H) |
| High Exhaustion Flow (m³/h) | 1100 |
| Others | 30 hours automatic cleaning reminder, Delay-Off Function, Oil cup full of water alerts, One Touch Button Auto Clean Function, Three levels of wind speed selection, Touch switches and LED backlit display, Two levels of LED Lighting, Winds and lighting levels from the previous user to use automatic memory |
| 8W LED light | 1 |
| Level lighting | 2 |
| Speed | 3 Level Switch |
| Noise Level db (A) | 50-60 |
| Maximum Power (W) | 240 |
| Duct Size (mm) | 150 |
| Motor Warranty | 25 years |
| Parts Warranty | 3 years |